[WIP: There are plans to make an interactive and clickable map eventually. Please if you want to contribute with info about every island open each page individually]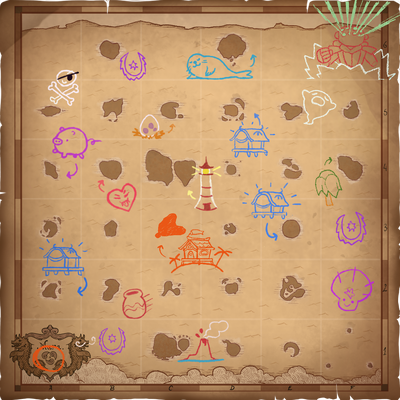 In 'Summer in Mara' you'll have an island of your own. The island has its distinct parts: the mountain, the beach, the pond, the farm, the mysterious door… You'll have to take care of your farm, harvesting your crops patiently. You'll also be able to  craft your own tools, like a hatchet to chop trees, a hammer to build new structures and a hoe to help you with farming.

But there are more islands, bigger than yours. The main island has a village, with houses, stores, restaurants and a lighthouse. A lot of Quidos live there that you can visit. Be the fastest and greatest sailor on the sea and find treasures, reaching new coasts and meeting new people!
Below is a list of all the islands.